This is Bella Pepper cocktail is a salute to bell peppers because they don't get the credit they deserve. 1 cup of red bell pepper has 3 times as much vitamin C as an orange, so this cocktail is pretty healthy 😉
Enjoy this savory summertime Bella Pepper Cocktail featuring red bell pepper, notes of citrus, hot honey for a hint of warmth, and a Noir Lava Salt rim. 
Substitutions for a Bella Pepper mocktail can be found below the recipe.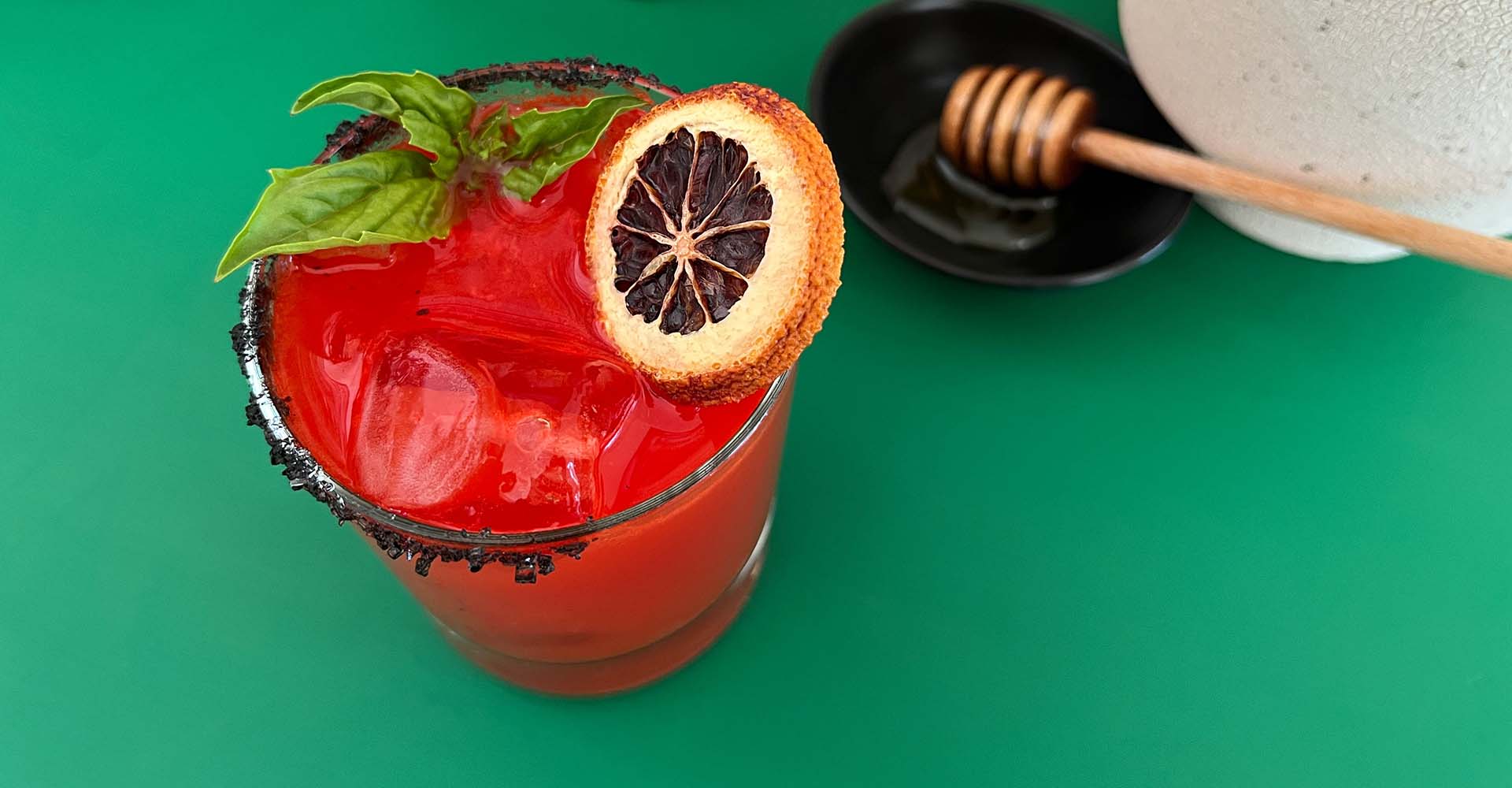 Ingredients
1.5

oz.

cold pressed red bell pepper juice

1

oz.

vodka

.75

oz.

lemon juice

.75

oz.

hot honey

1

tsp

Noir Lava Salt

1

Lime wedge
Instructions
Cut through the center of a lime wedge then run ½ of the glass through the center of the lime wedge, then dip the rim of the glass into the lava salt.

Fill the rocks glass with ice and set aside.

Add the vodka, red bell pepper juice, lemon juice and hot honey into your cocktail shaker.

Lastly, add ice to the cocktail shaker and shake well.

Strain the ice while pouring the ingredients into the rocks glass.

Garnish with a dehydrated lime and a sprig of basil.
Notes
Make a Bella Pepper mocktail instead: Replace the vodka with tonic water. Avoid shaking the mocktail in a cocktail shaker due the carbonation in the tonic water. Instead, stir with a cocktail spoon to mix the ingredients.
Did you make this recipe
Please let me know how it turned out for you! Leave a comment below and tag @itsniamoore on Instagram and hashtag it #LiveMoore.