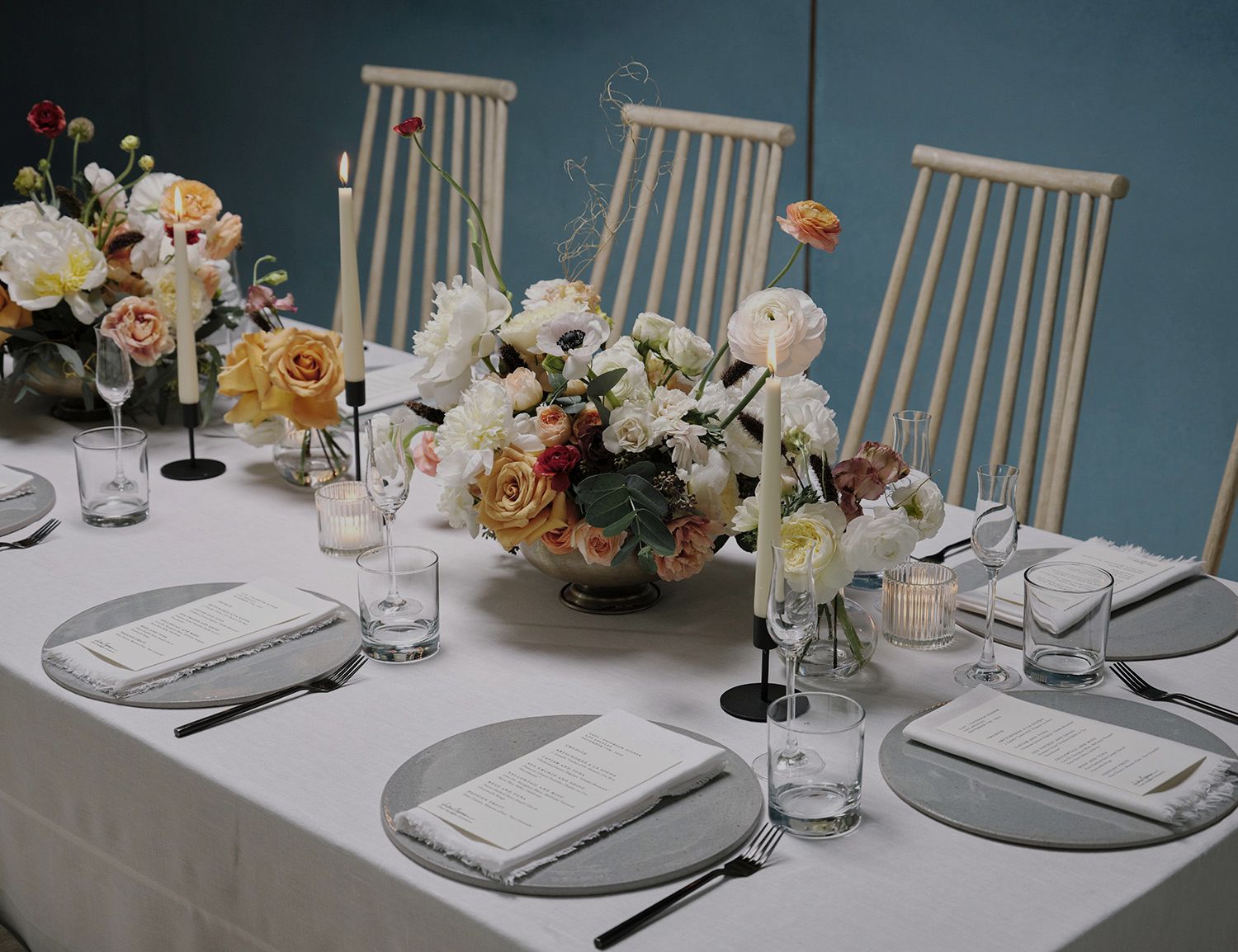 We plan seamlessly elegant events from start to finish. We aim to remove the stress of event planning so you can relax and enjoy your celebration. All floral arrangements and signature cocktails are done in-house. View our events deck.
The Event Planning Process
We begin with a consultation to review your expectations, theme, tone, and budget for the event. We will create a mood board based on your needs and desired aesthetic and will discuss the details during a second meeting. If you are unsure about the aesthetic, we've curated mood boards with different options to choose from. You will be sent weekly updates until the day of the event. A Day of Event Planner will be present and on site the day of the event.
What's included in Event Planning?
Venue sourcing
Cater sourcing
Floor plan development
Lighting (up lights, gobos, candles, string lights, chandeliers, etc.)
Floral arrangements
Table décor
Dessert table design
Signature cocktail/mocktail development (themed, logos, etc.)
Branded champagne flutes, napkins
Graphic design, invitations, signage
Furniture and heater rentals
Entertainment (360 photos, arcade games, live music, etc.)
Omaze Holiday Party – Spring Place, Beverly Hills